At the gas station jumped sharply the price of diesel fuel – just one and a half hryvnia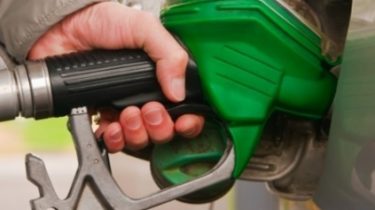 At the gas station jumped sharply the price of diesel fuel – just one and a half hryvnia
A liter of A-95 gasoline costs an average of 23.21 hryvnia.
On the Ukrainian gas stations over the past days the price of gasoline and gas for cars has not changed and remain high. But diesel fuel has become more expensive for the day just 1.6 hryvnia.
A liter of gasoline category A-95 in average in Ukraine today, 22 November, is of 23.21 UAH. Depending on the gas stations, the price of this fuel varies from 21,90 to 24.99 UAH UAH. That is, to save or to pay can be up to three hryvnia. This is stated in the plot program "snidanok z "1+1".
Liter of diesel will cost drivers an average of 20.6 UAH. Yesterday a liter cost 19 UAH.
Gas for cars is 12,05 UAH.
The price of fuel at Ukrainian filling stations, in USD per liter
Fuel
14 APR
31 may
8 Sep
21 Oct
21 Nov
22 Nov
Gasoline A-95
20,48
22,40
22,39
22,80
Of 23.21
Of 23.21
Diesel fuel
17,50
18,49
18,49
Of 18.99
19,00
20,60
Gas
8,10
8,12
11,50
11,73
12,05
12,05
We will remind, the Antimonopoly Committee has fined the well-known network of filling stations for 200 million UAH because of the "gasoline conspiracy".
Comments
comments