In Kiev in a dumpster found the grenade with the fuse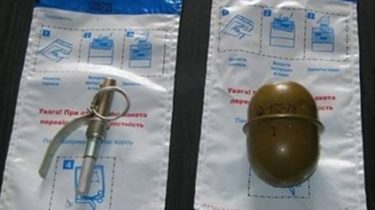 In Kiev in a dumpster found the grenade with the fuse
© State of National police of Ukraine in Kiev
The police have found out, where did the ammunition in the trash.
In Kiev on the street Knyazhiy Zaton in a dumpster found a grenade "RGD-5" fuse.
About it reported in Department of communications of the National police GU of the capital.
Now militiamen find out, as in garbage was a grenade and its origin.
See photo: Broken offices, bus and wounded. In Kiev fight marked the anniversary of the revolution of dignity
Investigators began criminal proceedings for illegal weapon handling, fighting supplies or explosives.
We will remind, earlier on the outskirts of Ivano-Frankivsk found several caches of weapons. The attackers hid guns and ammo in glass jars and poured stroyrastvor.
Comments
comments