The king paid protests: journalists found the organizer of a controversial rallies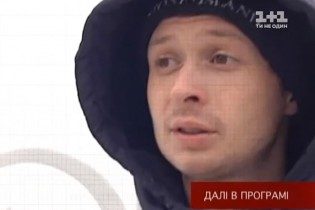 The king paid protests: journalists found the organizer of a controversial rallies
© Groshi
Eugene more than a decade selling and buying of people for politicians.
The journalists of the program "Groshi" found someone who knows about the paid meetings more than media and political strategists organizing the event under the national Bank of Eugene. They managed to pull his head into negotiations. According to legend, the agent can bring a hundred students for its shares.
Read also: Protests in Kyiv: NBU again sent thousands of protesters
For one, mainguyague man offers journalists 150 UAH and recommends to take from each 20 hryvnia itself – in organizational costs. Thus, for five hours by hundreds of protesters, you can earn two thousand, five hundred – ten thousand dollars.
It turned out that Eugene is more than a decade selling and buying of people for politicians. His work profile in the social network is more like a photo for a few years with various meetings. But personal life he was hiding.
Specialty this person is a lawyer, but the profession is almost not worked: paid meetings bring in more money. He has several cars, including the Honda CRV.
"I don't see anything wrong with that come the grandparents. If it is at the state level was forbidden – no questions", – he told reporters.
He also believes that such pseudoliterary "don't rock" the situation in the country.
Money in the business of spinning really huge, and customers proplachennyh shares want to see a draft of the rally in 3D.
To the question, when will the paid meetings in Ukraine, Eugene responds with a smile.
The truth about the paid meetings, parliamentary Museum and pearl of the Medvedev – Groshi
Pennies
Today, 09:40
Add to favourites
See in this issue of the program "Groshi": journalists learned schemes of work proplachennyh rallies, Kiev network of social drugstores robs pensioners and low-income than Dmitry Medvedev is pleased with the social network, the disclosure of customs fraud, an exclusive tour of the "Groshi" on private collections of members.
Comments
comments