The government has created a problem bezveza with the EU to divert the attention of Ukrainians – Yaremenko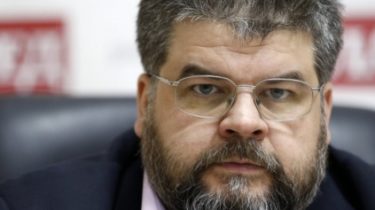 The government has created a problem bezveza with the EU to divert the attention of Ukrainians – Yaremenko
© UNIAN
The diplomat believes that people went to the Maidan not for the idea of visa-free regime.
The Chairman of the Board of Fund "Maidan foreign Affairs" Bohdan Yaremenko said that people on Euromaidan not a visa-free regime with the EU.
"Let's be honest: we went to the Maidan, and we had no idea bizwise. Yes, there was the idea of European integration, which we, Ukrainians, are perceived not as some criteria and standards, and "(Want) to live better." And when people think that we are poorer, it means we are moving in the opposite direction from integration," he said on a talk show, "the Right to Vlad".
See also: Klimkin said, depends on whom the exact date of a visa-free regime with Ukraine
According to Yaremenko, a visa-free regime was an important, when the government decided that it was the only thing she can give to the citizens of Ukraine to show that it works.
"The government has created a problem that doesn't exist, overstated expectations and made it absolutely manipulative, to divert attention from the fact that can not provide better living conditions", – he said.
Recall, from 21 to 24 November in Brussels hosted the summit Ukraine-EU, which Ukrainian politicians had high hopes in getting the particular date of the decision on visa-free regime for Ukrainians. Ukraine has fulfilled all the requirements of the action Plan on visa liberalization – at least it showed the European Commission and EU ambassadors. However, the procedure began to falter before the last two bodies that must agree on the decision. It is the European Parliament and the EU Council.
On Evromaydane activists had no idea bezveza – Yaremenko
Policy
Today, 00:21
Add to favourites
The main requirements of the activists of Euromaidan was not the abolition of visas, and the increase in living standards to European. This was in the talk show "Right to rule" said the Chairman of the Fund "Maidan foreign Affairs" Bohdan Yaremenko. Subsequently, said the diplomat, politicians came up with the idea bizwise.
Comments
comments