Yanukovych from Rostov on the Ukrainian said about the provocations against his interrogation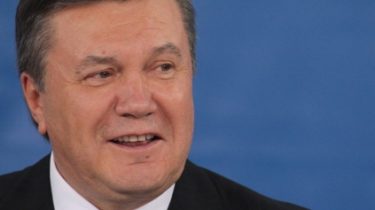 Yanukovych from Rostov on the Ukrainian said about the provocations against his interrogation
© Getty Images
Former politician called for a meeting today.
Deprived of the title of President of Ukraine Viktor Yanukovych said that the transfer of his interrogation in the Euromaidan is a deliberate provocation.
During a meeting of Svyatoshinsky court of the Rostov urged the judge to postpone the questioning on November 28 due to the absence of the accused in the case. Yanukovych, in turn, said that videotapes is supposedly his initiative, and he is ready to testify at any time, when I get the chance. He spoke in the Ukrainian language.
Also read: Questioning of Yanukovych in the case of the Maidan. Watch online
"It was my decision. My own decision. I'm interested in how to establish truth in this matter and indeed were punished criminals. I'll talk about it when I was valid given the opportunity," he said.
The fugitive called attempts to postpone his interrogation provocation.
See also: Questioning Yanukovych postponed. The first day of the hearing
"I, of course, well aware that the delay in my questioning – it's a deliberate decision. Those people who today do not want to establish the truth. I would ask you, whenever possible, to hold a meeting today, it is very important (…) We were warned that preparing provocations, so the court must bear in mind that it is also a violation of the law", – Yanukovych said.
The meeting adjourned for 20 minutes.
Recall, today, November 25, Svyatoshinsky court of Kiev needs to question deprived the title of President of Ukraine Viktor Yanukovych. The fugitive going to be interviewed online via Skype – it will be in the district court of Rostov. Yanukovych will speak as a witness in the case of the shooting of activists Euromaidan. The case of the shooting of 48 Ukrainians in the Institute in the Svyatoshinsky court hears and a half years.
Comments
comments