In anacoana Crimea Imam charged with possession of extremist literature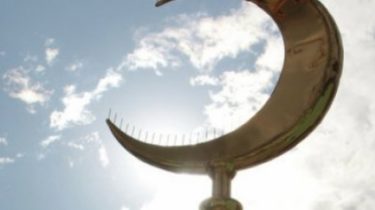 In anacoana Crimea Imam charged with possession of extremist literature
According to religious figures, such literature is not kept in the mosque, it was planted.
In the occupied Crimea Imam of a mosque "Khan-Jami" Elmar Abdulganiev "court" accused of possessing extremist literature Turkish Islamic sect "nurdzhular".
This broadcast channel 112 Ukraine said the Deputy Chairman of the Majlis of the Crimean Tatar people Nariman.
Now the Imam is on the loose. Forbidden literature was allegedly found during a search.
The words Jalal, this is not the first occasion when the Imam in the Crimea, was charged with possession of banned literature. Similar cases were somewhere a month ago in Yalta region in four towns. By the decision of the "court" people will have to pay a fine.
However, as Jalal has said, they are not ready to plead guilty and will appeal the decision "of the court."
Read also: Putin commented on the detention in the occupied Crimea, another Ukrainian "spy"
Note that "nurdzhular" – a Turkish religious community. It promotes the idea of Turkic benefits and the need to unite the Islamic world under the auspices of Ankara with the aim of creating a "pure state" on the basis of "enlightened Sharia." Now the leader of an Islamic sect "nurdzhular" is a major Islamic religious figure Fethullah Gulen, whom Ankara considers the mastermind of the coup attempt.
Comments
comments