Yanukovych denies that 54% called Medvedchuk during the Maidan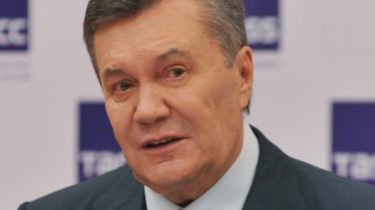 Yanukovych denies that 54% called Medvedchuk during the Maidan
Viktor Yanukovych© Reuters
He claims that all the phones were his assistants.
The party of state charge in court on crimes on the Euromaidan says about obtaining the phone records of ex-President Viktor Yanukovych, which was carried out from Russia.
According to the Prosecutor, it was found 54 contact between Yanukovych and the godfather of the Russian President Victor Medvedchuk. At the same time, the former head of state during videotapes replied that he didn't have much time.
According to investigators, February 20 8:56 – 8:58 there were 3 challenge Yanukovych in the Russian room. Was subsequently installed telephone contact with Medvedchuk. It happened just before the executions at Euromaidan.
However, Yanukovych indicated that he had no "personal phones as such," they were his assistants.
Comments
comments