Yanukovych has accused Firtash and Lyovochkin in the destruction of "stability" in Ukraine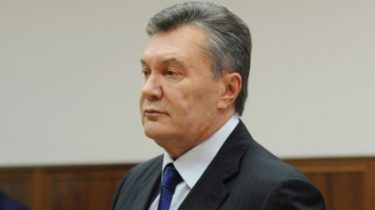 Yanukovych has accused Firtash and Lyovochkin in the destruction of "stability" in Ukraine
Viktor Yanukovych© Reuters
According to him, within the Party of regions worked by the opposition.
President-the fugitive Victor Yanukovych declares that during Euromaidan in PR fraction worked the opposition MPs, which were supposed to be "some of the oligarchs" and began to lean toward the opposition.
He said this in the hall of the Rostov court videotapes in the case concerning the crimes on the Maidan.
See also: the Second attempt of the interrogation of Yanukovych in the case of Euromaidan. Video
"Sergey Tigipko (the Deputy head of "PR" – ed.) told me: I inclines (Dmitry – ed.) and Firtash (Sergey – ed.) Levochkin. In the end, they destroyed the coalition," Yanukovych said, adding that they also destroyed "the stability in Ukraine."
Earlier, Yanukovych said that the former head of AP Sergey Levochkin probably was involved in the beating of students on the Euromaidan on 30 November 2013.
Comments
comments