Kiev covered with snow. The city stopped in traffic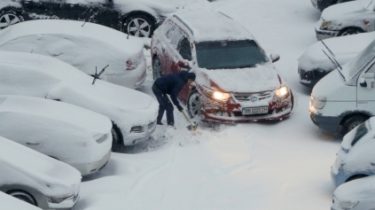 Kiev covered with snow. The city stopped in traffic
© Reuters
Cork reached seven points.
The capital of Ukraine was struck by a powerful snowfall, from-for bad weather in Kiev traffic jams.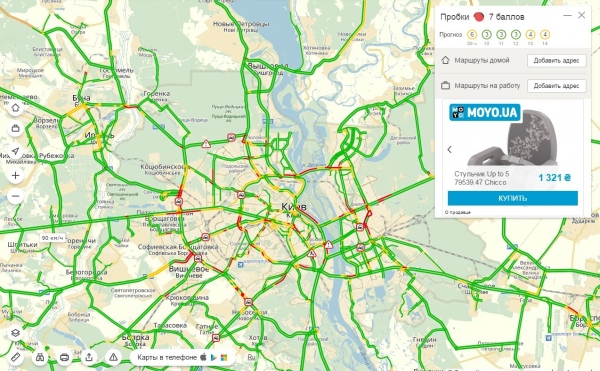 Yandex
According to weather forecast, today, 29 November, in Kiev promised a moderate snowon the roads in some places sleet. Wind North-Western 7-12 m/sec. Temperature Of -1…-3°C.
In Ukraine, returned to frosts and blizzards, this is stated in the plot of TSN.Ranok. Today will be cold across the country except the South. There, and in the East – while there is no snow. But the rest of the country is already asleep. In the North it will snow the hardest. Tomorrow frost will forge the whole country. To -10 degrees down the thermometer to the North, in the capital the night – 9. Will snow and be cold, forecasters predict, at least until the end of the week.
Forecaster Natalia Didenko said that in the North-West of Kiev is already cloudy and snow bears.
See also: Saudi Arabia hit the snow
We will remind, on November 28 the lions covered the heavy snowfall. However, the press service of the Lviv city Council noted that the snow removal equipment running in standby mode and, if necessary, to be involved in the cleaning. According to 032.ua with reference to "hot lines", as of 7: 00 hours today, November 28, there were 22 units of snowplows were on duty – 24 machine. Also for sprinkling streets in the town had used more than 100 cubic meters of puskesmas.
Comments
comments