Okunskaya spoke about the flight to France: a life of 10 square metres and protection from the state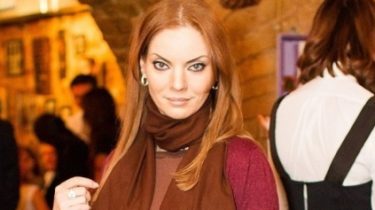 Okunskaya spoke about the flight to France: a life of 10 square metres and protection from the state
The ex-wife of S. Vlasenko was deprived of the right to visit Ukraine.
Ex-wife's closest ally Yulia Tymoshenko Serhiy Vlasenko was granted political asylum in France. Natalia okunskaya convinced French authorities that the home was following her, and now has a good life in Paris, says the story TSN.19:30.
According to her, two years ago, she after years of a rich life was in poverty. "Having everything in their own country – to suddenly get into a severe disadvantage. I cried a lot. I cried every day, I had a complete panic," – said okunskaya. She claims she ran away from Ukraine, in his pocket only 100 euros. Because the ex-husband allegedly tried to throw her in jail for several criminal cases, which even murder. "I asked how much time do I have to run. I was told three days," says the woman.
See also: okunskaya announced that Vlasenko has sued her juvenile daughter
Okunskaya complains that Paris first lived worse than the refugees: housing in 10 square metres from the state, a huge queue to get the permit, but in the end, six months later, she is still given a residence permit with the right to work and medical insurance. "I showed everything that a political party "Batkivshchyna" on the official website wrote about me. That is, a political party was concerned about the strong personal conflict. When was the trial, I showed the video, how come the whole political party, they occupied the entire hall," she says. Under French law, Okunskaya forbidden to visit Ukraine, otherwise it will lose the right to live. "Now I know that home choose. My Motherland is the country where I feel protected," says the ex-wife of S. Vlasenko.
The references from Okunskaya avoids. "I do not comment on nonsense," he says flatly. Also do not want to hear even the questions about Okunskaya and the leader of "Batkivshchyna" Yulia Tymoshenko turns and walks away, once he hears the name of the former wife of his assistant.
See also: okunskaya complained Tymoshenko Russian TV
In Kiev at Okunskaya survived by his parents, and in Paris two years later, after fleeing , the woman already has a large housing, where each child has a separate room. How is this life – the former model is not recognized. Just do not show the document that would prove the veracity of her confessions.
The TSN reporter Dmitry Furdak
Comments
comments