Police detained an experienced thief, who kept ammunition in the Luggage of the capital supermarket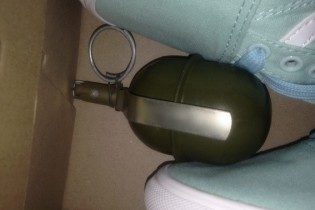 Police detained an experienced thief, who kept ammunition in the Luggage of the capital supermarket
© State National police in Kiev
On account of the attacker has been 16 thefts.
In the capital police detained a man with a grenade and a pistol, which he kept in the Luggage of one of the supermarkets of Kiev. At the moment the offender is arrested. This reports the press service of the police of Kiev.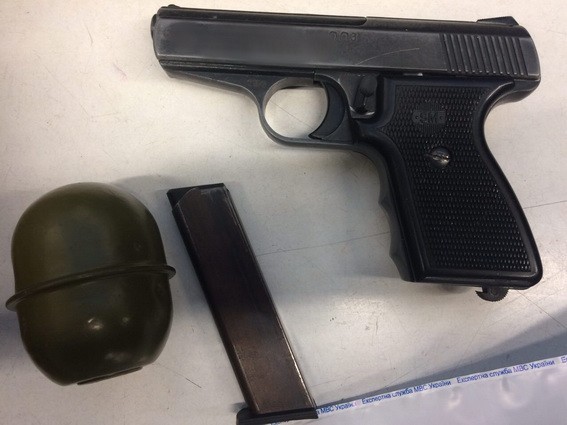 GU NP from Kiev
According to information the police received a report that unknown stores ammunition in the Luggage of one of the shops located near the metro station "Shulyavska". The man was detained when he took out things from your stash. During detention militiamen withdrew from the malefactor grenade "RGD-5", the cartridge of 7.62 mm and gun of foreign production. The question of how men such weapons, the attacker could not answer anything.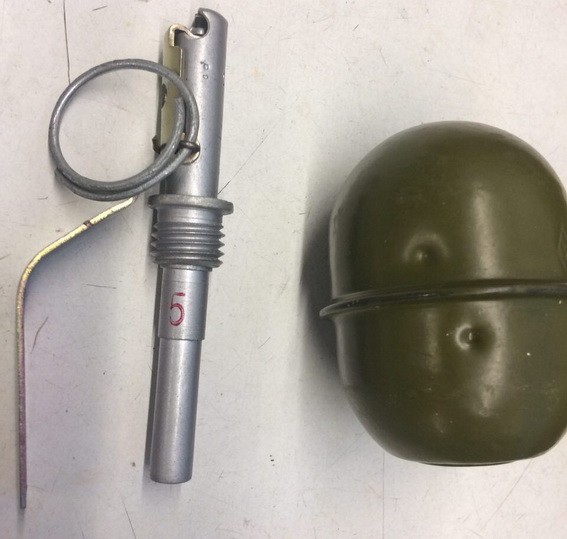 During the investigation it was established that the man involved in 16 burglaries of office space. In Kiev a 32-year-old resident of Zhytomyr arrived only in day of Commission of another crime. Stealing oversized equipment of the office, the man kept it in the storage rooms of supermarkets and sold at local pawn shops.
Read also: In Kiev metro detained a man with six grenades
Earlier, in the garbage of the city of Kiev were found the grenade. Also in close proximity to Ivano-Frankivsk police have found several arms caches. The attackers loaded the ammo in glass jars, filled with mortar and buried.
In the car of a man who recently returned from the ATO area, police found an Arsenal of weapons
TSN. Wounds
28 Nov, 13:01
Add to favourites
Mobile Arsenal discovered by accident – the owner of the ammunition in the midst of conflict in one of the restaurants threatened with a hand grenade f-1. He was taken to the nearest branch, and the car was searched. Subsequently, it houses the military found large caches of weapons. The case is investigated by the military Prosecutor's office.
Comments
comments