The court returned to the Kiev square hundreds of Heaven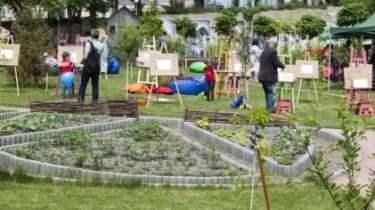 The court returned to the Kiev square hundreds of Heaven
© UNIAN
The court satisfied the claim of the Prosecutor's office in the interests of the KSCA.
On 29 November the Economic court of Kiev returned to the city a plot of land St. Michael, 24-26 and St. Michael's square, where is located the square of Heavenly hundreds.
This reports the press service of the KSCA, with reference to the head of staff of Vladimir Bondarenko.
"We promised that the square of Heavenly hundred will be in the ownership of Kiev. We promised that it will not get built. We were offered to move to the relief of Sergey Nigoyan. We do not believe and spread "zradu." We arranged to delay the process. We offered to buy the land. But we were adamant – stolen from the city must be returned to it by the court. And we won!" – said Bondarenko.
Bondarenko was represented in court the interests of the city.
Read also: In Kiev, square of Heavenly hundred gave for building illegally – examination
Recall at the request of the Prosecutor's office of Kyiv ruling of the Economic court of the capital arrested on the disputed land, where the community has created a square hundreds of Heaven.
Earlier it was reported that the court ruled the resale of the land under the square hundreds of Heaven: the petition of the Prosecutor's office and the Kyiv city state administration was granted.
Volonteri, public and political figures appealed to the President of Ukraine Petro Poroshenko with a request to protect the square of Heavenly hundreds from the building of an office center in its place. A video published by the organization "Come alive".
Square of Heavenly Hundreds on the street Michael's own efforts to equip local people and volunteers. For a long time they are fighting against the building of this place.
Comments
comments