The Ministry of health decided to stop funding the Red Cross from the budget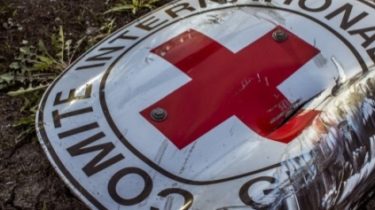 The Ministry of health decided to stop funding the Red Cross from the budget
© denyaleto.livejournal.com
The decision of the Ministry was influenced by the fact that the organization duplicates the number of functions the Ministry of social policy, and was seen the facts of the offenses.
The Ministry of health of Ukraine suspends state funding of nursing service of the red cross Society of Ukraine in 2017.
About it reported in a press-service of the Ministry.
"On 1 December 2016 by the Ministry of health of Ukraine met with representatives of the red cross Society of Ukraine (okku), to once again inform about the termination of funding services for the state budget", – stated in the message.
As noted, the Ministry is going to abolish state funding of nursing service of the red cross in 2017.
The Department explained that do not see the point in duplication okku functions of the Ministry of social policy on the provision of social services to lonely disabled citizens, elderly, orphans, the disabled, the homeless, the infirm and other vulnerable segments of the population who need care and support.
Besides, the health Ministry noted that the numerous offenses and non-transparent reporting of the organization over the past few years have questioned the appropriateness of funding nursing services through the budget.
In particular, it States that in 2015, there have been instances of service to the same citizens of different medical nursing sisters during the year and in the same period.
"Over the past 2.5 years to provide activities okku from the state budget was allocated to 226,5 million UAH, which were directed on payment of wages 3.1 thousand employees of the nursing service and tracing service", – the Ministry added.
Appropriate conclusions were made after the audit the State audit service of Ukraine, as well as the audit of the accounts chamber regarding the efficient use of funds allocated to the Ministry of health.
"Worldwide, the National Society of the red cross are funded by charitable donations donor organizations, concerned citizens, membership dues, and not from the state budget. Funds that were previously allocated to okku, it is possible to reallocate to other programs that are underfunded in Ukraine", – concluded the Ministry of health.
We will remind, in the beginning of the year in Ukraine was a scandal because of trading humanitarian aid. Transparency International has supported the volunteers who exposed the corruption in the Kyiv city organization okku and encouraged to inspect. Later, the head of the Kiev organization was dismissed.
Comments
comments