The Pentagon said about the unreasonableness of the claims of the Russian Federation to the Ukrainian exercises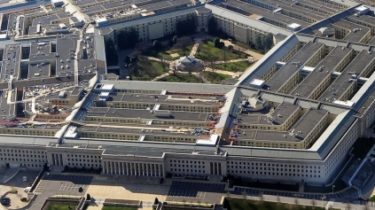 The Pentagon said about the unreasonableness of the claims of the Russian Federation to the Ukrainian exercises
© miroved.com
The statements of Russia continue to distract the international community from the real problem – the Russian aggression.
Held Ukraine missile exercises are transparent, and the Russian claim on this score is unfounded. This was stated by the representative of the Pentagon Michel Baldanza, writes "Interfax-Ukraine".
"We have seen reports about the missile exercises in Ukraine over international waters. In addition, we are aware of the claims of Russia in connection with these clear teachings," said Baldanza.
In addition, according to the Pentagon, "persistent false and misleading statements of Russia about the Ukraine continue to distract the international community from the real problem – the Russian aggression".
See also: Muzhenko commented on the increased interest of Russia to the Ukrainian exercises near Crimea
As previously reported, on December 1 launched missile of the Ukrainian military in the Kherson region. According to the defense Ministry, on the first day of workouts with 16 launches of anti-aircraft guided missiles, the military managed to destroy all of the conditional goal. However, none of the start-up wasn't broken. It is noteworthy that large-scale exercises started in spite of repeated threats from the Russian Federation, which from the moment of dissemination of information about the beginning of the exercise has already promised to launch rockets in response, and called them another "publicity stunt," and provocation. However, the Ukrainian side has clearly assured that the exercises will not be delayed, and as for threats, the foreign Ministry of Ukraine has sent Russia a note of protest and promised to appeal to the international community with a message of "desire" Russia to use force against the units of the Ukrainian army.
Despite the Russian threat in the Kherson region began teaching the Ukrainian missile troops
TSN. 16:45
Today, 17:44
Add to favourites
The first stage was the flight testing of anti-aircraft guided missiles, medium-range. On the eve of the Russian side has warned that if the Ukrainian missiles will be close to the air space of the Crimea, will shoot down the projectiles and launchers.
Comments
comments