The police came to search the member of public Council at NABOO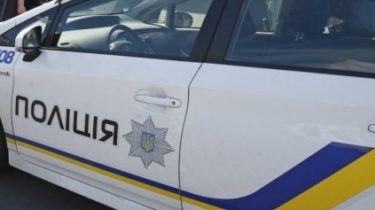 The police came to search the member of public Council at NABOO
© UNIAN
A search warrant approved by the Pechersk district court of Kyiv.
The member of the public control in the National anti-corruption Bureau of Ukraine Vladimir Risino are searched.
See also: public Men-yet created a website with reviews and dirt on the officials
This was announced by the founder of the public initiative "Kharkov anti-corruption center" Igor Chernyak in Facebook.
According to him, the search is carried out by the Kharkiv police on the basis of the decision of the Pechersk district court of Kyiv.
He Rysenko confirmed this information to Interfax. He said that the search is carried out on the basis of the decision of the investigating judge Belotserkovets Pechersky regional court of Kiev on November 10, 2016. He noted that the investigator filed a petition to search in the framework of criminal proceedings on embezzlement of funds in especially large sizes a number of companies, including OOO "Engineering center" Energomash".
Read more: US expects from Ukraine the early establishment of an anti-corruption court
"The investigator in support of the application indicates that they allegedly established that I was involved in the theft of "Energomash", which took place in 2015-2016. But the fact that I fired with this company in April 2014 and since then no contact with him for support," said Rysenko.
Media noted that he takes an active part in the initiative group "Movement of new forces" of Mikheil Saakashvili in the Kharkiv region.
Comments
comments