Yanukovych did not appear for questioning as a suspect – lawyer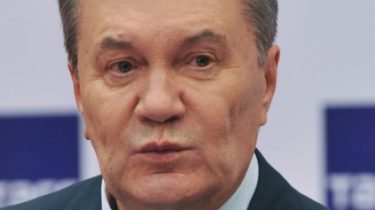 Yanukovych did not appear for questioning as a suspect – lawyer
© Reuters
The lawyer promised to tell you the reasons why not will be ex-politician.
The former President of Ukraine Viktor Yanukovych did not appear at the interrogation as a suspect in the case of high treason allegedly for good reasons.
This was stated by his lawyer Vitaly Serdyuk.
The lawyer will represent the interests of the fugitive.
"I will represent the interests of Viktor Yanukovych and inform about the valid reason of absence to the investigator that my client", – quotes TASS quote Serdyuk.
See also: a Case of treason Yanukovych will soon become indictment.
Today, 5 December, the Prosecutor's office was waiting for Yanukovych for questioning as a suspect in treason. The notice indicated the address of the residence of Yanukovych in Kiev in the village Petrivtsi, Kyiv oblast and in the Russian city of Rostov-on-don, the press service of the GPU.
Deprived of the title of President of Ukraine called "to participate in the interrogation and execution of other procedural actions in criminal proceedings No. 42016000000001594 as a suspect". He must report to the head of the investigative Department of the Main military Prosecutor Prosecutor General of Ukraine.
We will remind, on November 28 in the premises of Sviatoshynsky court on direct communication with the Rostov court, which is now Viktor Yanukovych, Prosecutor General Yury Lutsenko declared suspected of treason ex-President.
Yanukovych during videotapes said that does not remember his telephone conversations with Russian President Vladimir Putin during the events in Central Kiev. Information about their talks, he was advised to look at the website of the President of Ukraine.
The chronology of interrogation Yanukovych.
Yanukovych can begin to be judged in absentia in the first quarter of next year.
Policy
1 Dec, 23:50
Add to favourites
Prosecutor General Yury Lutsenko in the talk show "Right to rule" was announced, making it possible to declare suspicion of the ex-President of Ukraine Viktor Yanukovych, and what else is missing to transfer the case to the court.
Comments
comments