Mother-a teacher "poor" people's Deputy from "BPP" declared real estate for UAH 36 mln – media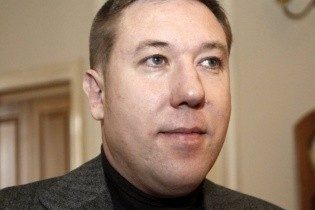 Mother-a teacher "poor" people's Deputy from "BPP" declared real estate for UAH 36 mln – media
© UNIAN
Declaration Ruslan Solwara show that he owns nothing and lives on one salary of the Deputy.
82-year-old mother of the people's Deputy from the "Petro Poroshenko's Block" Ruslan Solwara declared real estate with a total value of not less than 36 million.
The Deputy in his Declaration is not specified no housing, no car, said the investigation "Our pennies s Denis Bhusan".
Maria Are, which in the past worked as a teacher, owns two large apartments in center of Kiev, two houses in a gated community in rozhivka village in the Kyiv region and four offices in the capital.
See also: a Strange impression. The French Ambassador told how Europe responded to the e-Declaration Ukrainians
The Deputy, according to the Declaration, rents an apartment in Fastov. The head of osmd confirmed that Ruslan Are spelled out in his house, but the neighbors say that he does not reside there, but live there the real owner of housing – Svetlana Markovnichenko, she is a member of the MP.
From 2011 to 2015 in the declarations Ruslan Solwara not specified machinery or in the ownership or in use. However, in 2012, Are gave interview to the program "Groshi" 1+1, and at a meeting with journalists came on the van Chevrolet Express. According to "Our Money", the minibus was recorded on Valentine Minich, sister, wife Solwara Natalia (divorced September 2015). In the declarations of the MP van was never specified to use.
See also: anti-corruption authorities will compare the lifestyle and income Tymoshenko, and also check the Declaration of the five MPs
In the declarations Solwara also notes that he lives to almost one parliamentary salary.
But reporters noted that to his political career he was engaged in the business and now it is associated with a number of firms. One of them – "Metrudtrans" – this year received from the state forestry about 117 million UAH. for the carriage of wood.
Furthermore, connectedness with the environment Solwara OOO "Excusers" this year won two tenders of PJSC "Centrenergo" on transport-forwarding service of coal from South Africa in the ports.
See photos: NABU asked to check the Declaration of the Deputy-the millionaire
His campaign, in particular, Are also built on the fact that he is a "handyman" and philanthropist. For example, in a campaign video repeatedly noted that the participation in the Kyiv region Solwara built 7 churches. But "the Church Solwara" checked program was unfinished.
Comments
comments