The court chose a measure of restraint grief-mother who victimized children hunger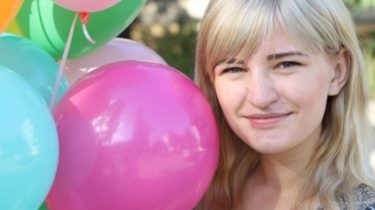 The court chose a measure of restraint grief-mother who victimized children hunger
© Facebook/Vladislav Podkupko
The woman at the time of the investigation is sent to jail.
Goloseevsky regional court of Kiev chose a measure of restraint for the would-be mother who left two small children alone at home for nine days without food and drink. For the boy's death and the serious condition of the girl, who was barely saved by the doctors in the intensive care unit, the woman is threatened by punishment in the form of 8 years of imprisonment, according to a story TSN.19:30.
Detained a woman walked into the courtroom hiding her face. On the dock she just sobbed and nodded, but didn't comment. The judge literally begged her to say a few words about the place of her residence. The lawyer explained that the defendant is in a state of shock.
Prosecutors demanded only of arrest, as the death of a small child is a serious crime. The defender insisted that the loss of a child in itself is the biggest punishment for the mother, besides she called paramedics and law enforcement officers, and is now cooperating with the investigation. As a result the court has satisfied the petition of Prosecutor's office and arrested the would-be mother for 60 days without bail.
See also: Zamienie for a lover hunger children.What is known about the history of the women who left kids for 9 days
As previously reported, in Kiev there was a terrible tragedy – a woman left two young children at home for nine days without supervision. Her 1-year-old son died, and for the life of his 2-year-old sister fought the doctors. Commissioner President for children's rights Mykola Kuleba subsequently reported details of the interrogation of the would-be mothers in the Prosecutor's office. According to the woman, she didn't think children could die.
The TSN reporter Anna Bock
Comments
comments