Depositors of the failed Bank on "Michael" suspended payments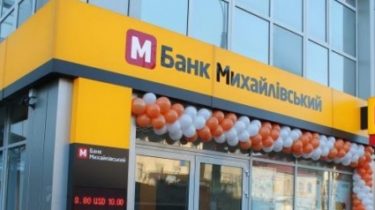 Depositors of the failed Bank on "Michael" suspended payments
© wikimapia.org
Payments promise to renew.
The Deposit guarantee Fund of individuals ' deposits suspended payments on the General register of depositors of PJSC "Bank Mikhailovsky".
It is reported by the Fund.
According to the report, the payment of funds will be resumed no later than December 16.
It is noted that during the period 8-16 December there will be additions to the register of depositors, entitled to reimbursement at the expense of the Fund.
The Fund recalls that from 15 July to 1 December, the compensation already received almost 22 thousand depositors of the Bank 1.29 billion.
Read also: Poroshenko signed a law on the protection of investors
We will remind, in November inledchiki failed Bank "Michael" blocked the Khreshchatyk in Kiev. Before that they tried to break through to the presidential Administration building, but they were not allowed law enforcement officers. Also picketed at the walls of the national Bank.
From August 27 to guarantee Fund of individuals ' deposits was suspended payments to depositors of insolvent PJSC "Bank Mikhailovsky". As reported in the press service of the Fund, the decision was taken by the administration for the need to update the General register of depositors.
The President of Ukraine Petro Poroshenko assured the depositors of the Bank "Michael" that the stolen money will be found and returned.Such a promise the President made on August 23 after taking part in the ceremony of raising the national Flag. He talked to investors-protesters near St. Sophia square.
Bank "Michael" was registered on 14 Jun 2013. According to the national Bank of Ukraine, April 1, 2016, the Bank "St. Michael" by size of total assets (2,954 billion) took 71 th place in the group of Ukrainian private banks 109 from operating in the country.
Comments
comments