Kravchuk in Belovezhskaya Pushcha called, not to feel bastards – Shushkevich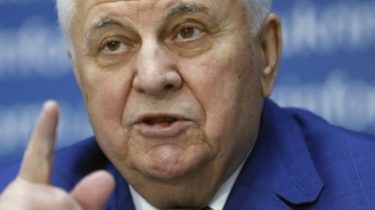 Kravchuk in Belovezhskaya Pushcha called, not to feel bastards – Shushkevich
Leonid Kravchuk© UNIAN
The head of the Republic of Belarus told about what really happened during a meeting a quarter century ago.
Former Belarus leader Stanislav Shushkevich told that on 8 December 1991 in the Bialowieza forest he was going to solve the economic problems of his country and to ask Russia to export more oil and gas, but later three republics signed the agreement on creation of the CIS and the termination of existence of the USSR.
He told about it in interview to Russian service BBC.
Read also: Ukraine is at war, to bury the Soviet Union – Poroshenko
"We were romantics. Politicians romantics that are generally useless concept. And besides, we – excuse me – were very decent people. We decided this: if he (Yeltsin) we will throw in the oil and gas through Ukraine, we ourselves will feel yourself like jerks, ' cause we offend the friendly Republic next. So let's open cards: call Kravchuk. And decided to call. Maybe we could before going, but Kravchuk was elected President of Ukraine on 1 December, the referendum there showed that almost 92% for an independent Ukraine, why he came to see after these elections," – said Shushkevich.
He also told how it was created Belovezhskoe agreement.
"We are in the impasse came when discussing whether Gorbachev we ask him to we all help? And nothing else to do, although Yeltsin, a popularly elected President of Russia, on 12 June of the same year he was elected. And then Burbulis (the closest ally of Boris Yeltsin – ed.) gives this phrase that is known to all, and everyone knows that it's his phrase, it has not changed in any agreement: "the Soviet Union as a geopolitical reality and subject of international law ceases to exist". Ask: "will you sign this phrase?" – say: "happy to sign". And since then, I have great respect for philosophers. I'm just jealous of this wording, it has not undergone any changes. She lay down we in the preamble, and then we asked for night to be agreement that we've actually created a new structure really associated republics, but independent, fully independent," he said.
We will remind, earlier the President of Belarus Alexander Lukashenko said that the USSR collapsed because of lack of a of basic products , in particular washing powder.
Comments
comments