Residential complex "Status Grad" is a unique modern residential complex of new generation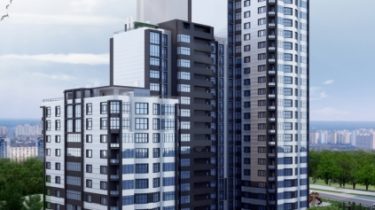 Residential complex "Status Grad" is a unique modern residential complex of new generation
"The status of a city" is located in one of prestigious districts of Kiev, Osokorki, Dnieper embankment, metro "Osokorki" within 100 metres walk.
The district is still young (started to be built 20 years ago), but already formed and growing very rapidly. In the region there is a increase of business activity and the partial transfer of the center of Kiev.
Also, this area attracts people of Kiev for its excellent sandy beaches of the Dnieper river, the many lakes and greenery. Than not Paradise city? The pride of the district, and is near our residential complex, the world famous cruising yacht club, which was founded in the late 60's of the 20th century.
Residential complex "Status Grad" is a unique modern residential complex of new generation, for those who are accustomed to the quality of life of the European level, for those who are able to appreciate all the benefits of living in a prestigious building of the modern metropolis. Is to create the most comfortable environment for living and business development.
The perfect location of the residential complex "status of a city"will allow its residents quick access to downtown, the airport and the ring road.
The residents enjoy a entire urban infrastructure: schools, kindergartens, medical facilities, shopping, and entertainment centers.
Comments
comments