The occupation authorities of the Crimea intend to sell the property Kolomoisky on half a billion rubles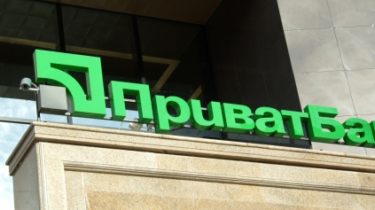 The occupation authorities of the Crimea intend to sell the property Kolomoisky on half a billion rubles
© Dnia
In particular, for sale prepared by the former office of "PrivatBank".
The occupation authorities of the Crimea intend to sell the property of the Ukrainian businessman Igor Kolomoisky on 460 million roubles.
This was announced as the title of the Deputy Minister of property and land relations of the occupied Crimea Oksana pen lakhina, reports TASS.
It is noted that the PS mostly former branch of "PrivatBank", built-in non-residential and residential premises.
"It's mostly the former branch of "PrivatBank", built-in non-residential and residential premises They are located throughout the Crimea – in Kerch, and Feodosiya, and Simferopol. The initial cost of these ten sites is in the order of 460 million rubles. The Council of Ministers of Crimea gave us permission to sell these objects. The auctions it is planned to take place before the end of this year," she said.
According to Supreme Soviet lahin, due to the sale of the property Kolomoisky in the Crimea "now is the payment of compensations for lost deposits in the amount of more than 700 thousand rubles."
The Agency reports that the first of the real estate Kolomoisky in the same year was sold to the sanatorium "foros", which was sold for 1.2 billion rubles.
"After the sale "foros" in the spring was sold four facilities previously included in the list of property considered as property of the Republic of Crimea. From the sale budget of the Republic of Crimea added 245.7 mln rubles. After them, in October to hammer away children's recreation center in the village of Grape over 59 million rubles," – said the representative of the occupying power.
According to her, all the money "went to pay the Crimeans who suffered from the actions of the Ukrainian banks".
See also: "PrivatBank" has started the program of support of small and medium business
Recall that the occupier is preparing for a large-scale privatization of property in the Crimea. The authorities of the occupied Crimea expects in 2017 to increase your budget to 200 million rubles due to the "privatization" of property on the Peninsula.
Next year, they plan to "privatize" 22 objects, including "four of the state unitary enterprise, four shares in the authorized capital of limited liability companies, 13 properties and one complex of buildings and constructions".
Comments
comments