Yanukovych denies frozen Swiss accounts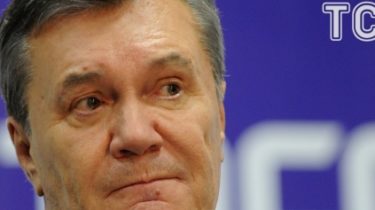 Yanukovych denies frozen Swiss accounts
© Reuters
December 9, Switzerland has extended the arrest of accounts of Yanukovych and his entourage.
The lawyer of ex-President Viktor Yanukovych Vitaliy Serdyuk claims that his client has no accounts outside of Ukraine.
He stated to the TV channel "112 Ukraine".
"This is completely false information. I refute the information about the availability of any funds abroad. I refute that Viktor Yanukovych has accounts abroad… All accounts Alexander Viktorovich Yanukovych and Viktor Yanukovych in Switzerland is not", – said Serdyuk.
According to him, according to a British law firm, bills the ex-President of Ukraine no 40 countries around the world.
The lawyer stressed that Yanukovych had only 28 million UAH on the accounts in "Oshchadbank", as well as several thousand UAH on the accounts of "Raiffeisenbank".
See also: "We left a bit": Lutsenko announced the imminent dawn
We will remind, the Swiss Federal Council another year has frozen the accounts of Yanukovych. The purpose of this solution is to provide more time for criminal investigations in the countries concerned. Switzerland extended a year freezing the accounts of ex-presidents of Tunisia, Egypt and Ukraine and entities associated with them.
Switzerland has frozen the assets of Yanukovych in 2014, for a period of three years. The validity of these sanctions to expire in February 2017. We are talking about the freezing of assets worth 70 million Swiss francs (more than million).
Comments
comments