Russia and 10 countries agreed to cut oil production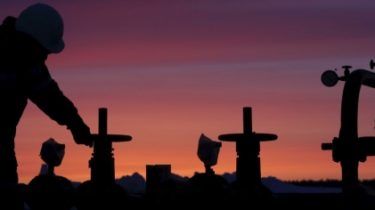 Russia and 10 countries agreed to cut oil production
© Reuters
Earlier the same decision was taken by members of OPEC.
Today, 10 December, at a meeting in Vienna, Austria 11 countries joined the initiative of OPEC to reduce oil production, it begins to rise.
In particular, about the decision said Azerbaijan, Bahrain, Brunei, Equatorial Guinea, Kazakhstan, Malaysia, Mexico, Oman, Russia, the Republic of the Sudan and the Republic of South Sudan. From the agreement refused Bolivia is the only country outside OPEC, whose representatives participated in negotiations in Vienna. About it reports "Russian service of BBC".
According to world agencies, the aggregate mining 11 countries will be reduced by 558 thousand barrels per day, that is slightly less than set at the beginning the goal of 600 thousand barrels. From them 300 thousand barrels will fall on Russia, which in recent years constantly shows records for oil production. In November, Russia was producing of 11.25 million barrels of oil per day.
Two weeks ago the member countries of OPEC announced production cuts of 1.2 million barrels per day. Now OPEC is produced 33.6 million barrels of oil per day. Their production is the result of the agreement will be reduced by 4.5%. While oil production in the world reduced by 1%.
Trading on the world market to such news reacted to the rising oil price. WTI gained $ 0.66 (1.3%) and is 51,50 USD per barrel. Brent crude rose by 0.44 dollar (0.82 percent) and is 54,33 dalra. Such data are cited by Bloomberg. The cost of a barrel in the OPEC basket as of 8 Dec (last consolidated data) was 50,04 dollar.
We will remind, in Russia's largest privatized oil company.
Comments
comments