In Kiev in a taxi died on the guy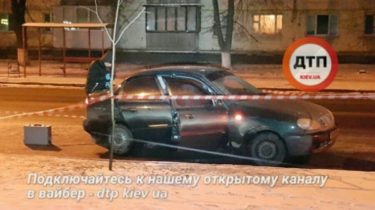 In Kiev in a taxi died on the guy
Kiev
Today, 05:08
1 of 7

© dtp.kiev.ua

1 of 7

© dtp.kiev.ua

1 of 7

© dtp.kiev.ua

1 of 7

© dtp.kiev.ua

1 of 7

© dtp.kiev.ua

1 of 7

© dtp.kiev.ua

1 of 7

© dtp.kiev.ua
© dtp.kiev.ua

© dtp.kiev.ua

© dtp.kiev.ua

© dtp.kiev.ua

© dtp.kiev.ua

© dtp.kiev.ua

© dtp.kiev.ua
Previously, the young man died of a drug overdose.
In Kiev there was a terrible accidentin a taxi the guy died in 1989
It is reported dtp.kiev.ua in Facebook.
Previously, the guy died of an overdose of the drug.
In the car village three. Soon the boy became very ill. The driver provoked a traffic violation to stop the patrol. The ambulance arrived after 5-6 minutes, but the guy was already dead. His friend was drugged. On a place works operatively-an investigation team and the expert.
See also: Lviv drunken official of the city Council has made road accident
We will remind, dinner, December 9, in Uzhgorod there were two high-profile events, the perpetrators of which turned out to be a local judge and member of the SBU. At 21.50 Sbushnik on "Mercedes" I brought down two pedestrians. In addition, judge Michael Rotmistrenko didn't stop on request of patrol, and then four police chased him a half hour.
Comments
comments