The national Bank has named the main risks for Ukrainian economy, if the IMF ceases giving loans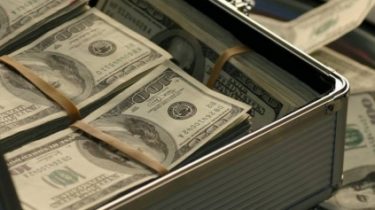 The national Bank has named the main risks for Ukrainian economy, if the IMF ceases giving loans
© The state fiscal service of Ukraine
Over the next two years Kiev hopes to receive from the IMF of $ 9.7 billion.
The fourth tranche of the loan from the International monetary Fund, Ukraine is likely to receive in 2017. But there are many risks that could put an end to cooperation with the IMF and other international financial donors, who are guided by the IMF.
This prevents the national Bank in its December financial stability report.
See also: the IMF believe that the allocation of next tranche to Ukraine this year
"In the event of termination of cooperation with the IMF would create significant risk. First, the private sector will be difficult to raise funding in external debt markets. Second, even if Ukraine found the correct resource, the interest rate on them would be significantly higher than what we pay for financing the IFIs (international financial institutions). Debt service would rise significantly and increased the burden on the budget. Any initiative with a refocus with official financing, on private capital markets in the next year are premature. Indeed, in this case, there is a significant risk of loss of the anchor of the reforms which Ukraine is a Memorandum of cooperation with the IMF," – noted in the NBU.
Recall the last loan of $ 1 billion from the International monetary Fund, Ukraine received in September of this year. Before that there was a break in the course of a year in funding. The IMF explained that Kiev does not hurry with the reforms. The current delay in the release of the fourth tranche is also associated with the delay of reforms in the state.
See also: In anticipation of a loan from the IMF "lose weight" reserves of the national Bank and the Ministry of Finance will place bonds
"Thanks to external financing, international reserves have grown over the past 12 months by 16%. All this has become a factor of stability in the foreign exchange market and the stability of the financial sector as a whole, as well as increased Agency Fitch long-term rating of Ukraine from CCC to b-. Further reviews of the rating is possible if the acceleration of the pace of economic recovery, slowing inflation and reducing currency risk. Thus, the continuation of cooperation with international donors, especially the IMF, is a key factor in maintaining financial stability," – said in the national Bank.
Over the next two years under the extended Fund Ukraine can receive from the IMF of about 9.7 billion dollars.
"The volume of financing from other donors, which will become available if they comply with the IMF program in full, will be significant", – stated in the message NBU.
We will remind, the national Bank says that Ukraine's GDP grows. Also, the regulator called a lot of risks that can affect the economy.
Comments
comments