The White house believe that Russia intervened in U.S. elections in favor of trump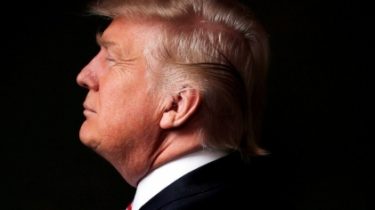 The White house believe that Russia intervened in U.S. elections in favor of trump
© Reuters
Trump is well aware of, in whose favor was directed to these efforts.
In the White house believe that Russia intervened in U.S. elections in favor of trump, noting the need for a proportional response. This statement was made by the representative of the White house Josh Ernest, writes UKRINFORM.
"You do not need to have security clearance to find out who benefited from a malicious Russian cyber activities. The President-elect left no doubt. He urged Russia to carry out hacking attacks on your opponent (Hillary Clinton – ed.)", – said Ernest.
According to him, trump is well aware of, in whose favor was directed to these efforts. However, he did not comment on the assessments of us intelligence, which has hit the media, as well as what answer should be given.
"I can only say that the President and his team have confidence in the need for a proportional response", – said the representative of the administration of the American President.
See also: U.S. electoral College require information about possible links trump with Russia
The newly elected President of the United States Donald trump has expressed distrust of the conclusions of the CIA about the true purpose of hacker attacks Russia to the United States during the presidential elections. In addition, on Sunday, trump himself said that he intends to nominate Secretary of state loyal to the Russian businessman, the Executive Director of Exxon Mobil Corp. Rex Tillerson.
Earlier, a group of 27 senators sent an open letter to trump, in which he called on the elected President to be careful in politics with Russiagiven its action in Syria and Ukraine.
Previously , the U.S. government has officially accused Russia of cyber attacks against the party organizations of the Democratic party during the presidential election campaign of 2016. At this statement, the Department of homeland security and the office of the Director of national intelligence was not accused the Russian government in an attempt hacking government systems of the voters.
Russia's Ambassador to the US Sergey Kislyak stated that the States had not provided Russia with any evidence of their hacker attacks on American companies.
In early September, during an interview with Bloomberg Russian President Vladimir Putin "disown" the implementation of hacker attacks on the databases of the US Democratic party, they say, he did not know about this. And by the way, said that people should be interested in not the fact of burglary, and the contents of the information declassified bases. Meanwhile, it became known that the servers, which attacked the democratic party of the United States, was in Siberia.
Comments
comments