Defense Ministry purchased the helicopters almost 13 million – GPU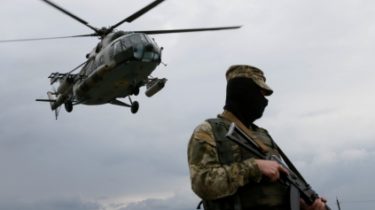 Defense Ministry purchased the helicopters almost 13 million – GPU
© Reuters
Officials threatens till 7 years of imprisonment.
Officials of the Ministry of defense of Ukraine purchased unusable vertolety the state caused a damage of about 12.7 million.
This reports the press service of the Prosecutor General.
A contract between a private joint stock company and the Ministry of defense for the armed forces has purchased helicopters that were not suitable for use for military purposes and for its technical condition and equipment generally can not perform tasks as directed. Officials, in their ocerall took to operate these helicopters.
Read also: defense Ministry purchased fuel on 400 million UAH from the company, which is associated with Medvedchuk media
In fact began criminal proceedings on signs of the criminal offense concerning the negligent attitude to military service.
"During the investigation established that these same helicopters have already been implemented by the Ministry of defense of Ukraine specified to the company in 2010 as excess military equipment, unusable", – stated in the message.
These actions "clever businessmen", the state suffered damage amounting to about 12.7 million UAH, and military officials threatens from 5 till 7 years of imprisonment.
Earlier it was reported that the detectives of the National anti-corruption Agency of Ukraine started to withdraw samples of poor quality summer field of military uniforms from the warehouses of logistics of the Armed forces of Ukraine in Kyiv, Kharkiv and Khmelnytsky. Military representatives who took poor form, and promised to punish.
Comments
comments