Feigin said that in case Sushchenko will insist on house arrest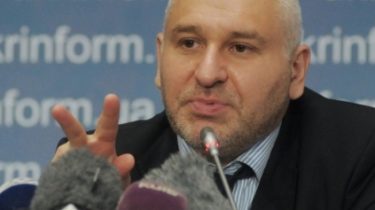 Feigin said that in case Sushchenko will insist on house arrest
© UNIAN
He sees no reason not to apply such measure of restraint to the reporter.
The lawyer of the detainee in Moscow journalist Roman Sushchenko mark Feigin told about the peculiarities of consideration of the appeal on continued detention of his client.
About it reports UKRINFORM.
"I will remind, the Moscow city court on 15 December at 10.00 will consider the appeal on the extension of the arrest of Roman Sushchenko until January 30 (by the decision of the Lefortovo court). We will focus on the alternative of restraint – house arrest. Proposed conditions meet all the necessary requirements," – said Feigin.
"We accumulate such decisions, complaints and denial of the appeal. I think that after this consideration, if we refuse, you can file a complaint to the ECHR, it is time to communicate accumulated. I see no reason why to apply this cool measure to a journalist," he added.
Read also: Lavrov revealed the conditions for the exchange Sentsov, Sushchenko and Cliche
3 Oct has information about the arrest of Ukrainian journalist Roman Sushchenko Lefortovo court for 2 months. Russian security forces claim that he "purposefully collected data which constitute a state secret, the activities of the Armed forces and National guard, the leak of which abroad could harm the defense of the state". Against the Ukrainian opened a criminal case on charges of espionage, are investigating. Roman Sushchenko in jail "Lefortovo" has found members of the Public monitoring Commission (CSC) in Moscow. 47-year-old journalist was in the chamber of the quarantine Department.
Moscow court extended the arrest of Ukrainian journalist Susanka
TSN. Wounds
29 Nov, 08:00
Add to favourites
Arrest continued until January 30 of next year. The immediate release of ucrainca on the Russian demand in the domestic foreign Ministry. Diplomats say that Sushchenko Moscow held illegally and called his case politically motivated. The correspondent of "UKRINFORM" Moscow detained September 30, he is called an officer of the Ukrainian intelligence.
Comments
comments