Lawyer Ephraim announced the opening of the GPU of the new case against his client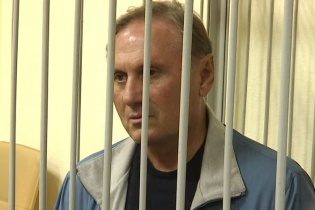 Lawyer Ephraim announced the opening of the GPU of the new case against his client
© Dnia
Under new business Efremov reported about suspicion on two counts.
The lawyer eks-the head of fraction of Party of regions Alexander Efremov Evgeniy Solodko announced the opening of the GPU of the new case against his client.
About it lawyer told reporters, UKRINFORM reports.
"On Friday, in order to remove all the rumors in the so-called Ephraim, we, the defense, found very interesting documents. This is a modified and augmented the suspicion of an existing business. This case was initiated on 8 December this year, literally last Thursday," said the lawyer.
The lawyer added that he did not know when and on what basis the case was brought.
"Today there are already two "the works of Ephraim" is one, opened on December 8th and there still added suspicion under article 111 and article 341 of the in different parts. And in the old case began in 2014 and received loud continuation of detention of Ephraim in the end of July this year, with only part 5 of article 191 which do not provide for such measure of restraint as detention," said sweet.
Thus, according to the lawyer, before the Appellate court of Kiev now faces a dilemma – to produce or not to produce Ephraim from custody.
"Perhaps this can explain more than three and a half hours of the hearing," added the defender Ephraim.
Read also: suspected of involvement in the creation of the "LC" Yefremov did not answer, does Russia as the aggressor
Recall that Ephraim has put forward five suspicion, including treason. Earlier , the court extended the detention until 22 January 2017 for the former leader of the parliamentary faction of the Party of regions Oleksandr Yefremov, who is suspected of infringement of territorial integrity of Ukraine.
Eks-the Chairman of PR fraction is charged with funding the so-called "LNB", the violation of the territorial integrity of Ukraine and theft of property "Luganskugol". The defense insisted that Efremov could not influence events in Lugansk in the spring of 2014, and the case against him was based on fabricated data.
Comments
comments