SAP wants the court to take Firtash in the state half of the metallurgical plant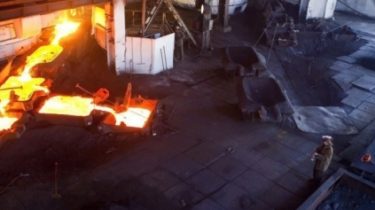 SAP wants the court to take Firtash in the state half of the metallurgical plant
© Ztmp
The head of the plant is accused of embezzling nearly half a billion hryvnia.
Specialized anti-corruption Prosecutor's office filed a petition in the Economic court of Kiev with the requirement of termination of the agreement on the establishment of LLC "Zaporozhye titanium-magnesium plant", almost half of which belongs to the offshore company Tolexis Trading Limited (Cyprus), which is included in group of companies Group DF oligarch Dmitry Firtash.
"Zaporizhia titanium and magnesium plant" was created in 2013. The state share is 51% (gave integral property complex), but its management actually had a private structure (the contribution of – $ 110 million). Private investors promised to attract investments for the introduction of modern advanced technologies and creation of highly profitable production.
$ 110 million investment had an exceptional purpose – to Finance the modernization of production with the established timeframe (from 2013 to the first quarter of 2015)
"Despite the fact that the state share in LLC "ztmc" is 51% (controlling stake), the company is essentially transferred to the control closer to the management investor, which most of attracted investments wasted on the repayment of previously created debt SE "ztmc" for energy and lenders associated with DF Group. In the future, these funds are withdrawn from Ukraine by transferring to the accounts of offshore companies. At the same time, modernization of production, which was the main purpose of the creation of enterprises with state shares, in fact it was sent only 20 million UAH", – said the head of the Specialized anti-corruption prosecutors Nazar Golodnitsky.
That was the reason why SAP requires the termination of the agreement on the establishment of companies and the return of the plant full control of the government.
We will remind, on November 14, 2016, the court directed the indictment against the Director of combine Vladimir Sivak, who is accused of embezzlement of investments in the amount of 492 mln UAH. Now pre-judicial investigation proceeds in order to prove the guilt of all the accomplices of the accused, and establishing the beneficiaries of this money.
"Zaporizhia titanium and magnesium plant" is the only producer of titanium sponge in Europe. The capacity of the plant acted was created in 1935 "the Dneprovsky magnesium plant", which was the first industrial producer of magnesium in the USSR.
Comments
comments