Comedian Galustyan were rehearsing a parody of Kadyrov personally with the leader of Chechnya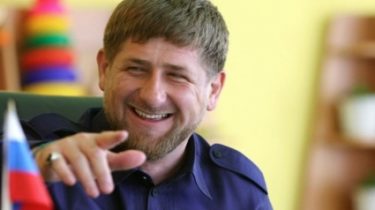 Comedian Galustyan were rehearsing a parody of Kadyrov personally with the leader of Chechnya
© Archive
In a Network there was video from one of the rehearsals.
The Network was actively disseminated a video in which actor and comedian Mikhail Galustyan was rehearsing room for the WHC together with the head of Chechnya Ramzan Kadyrov.
The video was posted on Your channel, Bro Youtube.
So, Galustyan in the image of the President shows the number and advised about upcoming performances.
"Fine-fine", says Kadyrov.
Note, the parody was shown on 27 November for the holiday issue of KVN, dedicated to the 55th anniversary of the Club of Cheerful and Resourceful.
According to Ramzan Kadyrov, he held two joint rehearsals with Galustian. As a result, Kadyrov said, the actor was "cool room".
We will remind, earlier it was reported that Kadyrov wearing a helmet and armor appeared on the celebration of the day of Chechen women. Video from the celebration the head of the Chechen Republic has published on his page in Instagram.
Comments
comments