"Not Kiev, and Uglegorsk after the bombing." Near KPI almost two weeks to remove the Mafs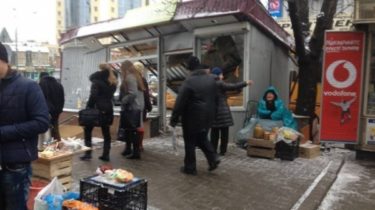 "Not Kiev, and Uglegorsk after the bombing." Near KPI almost two weeks to remove the Mafs
Kiev
Today, 15:31
1 of 2

© Denis Kazan/Facebook

1 of 2

© Denis Kazan/Facebook
© Denis Kazan/Facebook

© Denis Kazan/Facebook
Instead of booths near the exit now, the trash heap, say eyewitnesses.
At the beginning of December in Kiev, near the metro station "Polytechnic Institute" was demolished nearly two dozen Kiosks. However, until now in their place are piles of uncollected garbage.
He writes about this in Facebook journalist Denis Kazan.
See photos: Safs Defeated Obolon: in a Network there was a spectacular photo of the ruins and the video from the drone
"The remains of the Kiosks at the Polytechnic Institute, which was demolished on December 4, and lie like a mountain of garbage. This produces a terrible impression. It's like not being the center of Kiev, and some Uglegorsk after another bombing "liberators". What a strange accomplishment. Instead of Kiosks at the exit of the subway now trash. Two weeks is not enough to clean up," he said.
We will remind, in the night of December 15, unknown persons broke the Kiosks near the metro station "Obolon". The attackers asked the dealers to leave the premises and then walked through the booths with special equipment. Was also demolished the annexe to the restaurant on the street Theodore Dreiser troyeschina.
Comments
comments