The militants seized stylekandy the giant factory in Khartsyzsk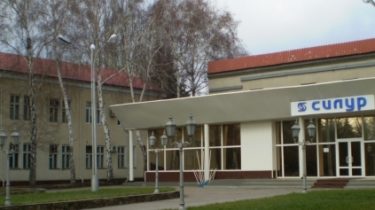 The militants seized stylekandy the giant factory in Khartsyzsk
© Stalkanat-Silur
In "DNR" going to go to the Russian GOST.
Militants in the Donbas continue to destroy Ukrainian industry, capturing and pillaging the factories.
This was announced by the CEO of one of the largest factories for the production of steel wires and ropes "Stalkanat-Silur" Sergey Lavrinenko, which is published on the official website an appeal about the seizure of the enterprise.
"Over the past three years, almost all the businesses around Khartsyzsk was stopped. And only the "Silurian" was working. Thanks to mutual support of the two branches we carried out the order and paid a salary. The factory produced ropes and wires to mid-September 2016 without assistance, due to the reciprocity of the two plants. During the first 16 days of September, the plant managed to produce 2 thousand tons of products. And at this point unknown, was arrested the leadership of the working of the plant. Our people came home with the searches, they took the servers seized all documents, print and taken from the factory, blocking the production," he said.
Lavrinenko also noted that the plant stopped at full speed, causing huge reputational damage, as a number of orders have not been fulfilled.
"The purpose of the capture plant we do not understand. Version about the cutting of the plant for scrap, fortunately, was not supported. And the version about run looks absurd, because the plant despite all the difficulties and so have worked," he added, predicting that captured factory to run from the militants will not work, and part of the property to be stolen.
In turn, the self-proclaimed Minister of industry and trade of the people Republic Alexei Granovsky stated that the plant "has introduced a temporary public administration", writes "the Newspaper.Ru".
In "DNR" claim that to sell the products of the plant are going to Russian enterprises, because the "economy is directly connected with Russia".
"The bulk of our products send it that way. To facilitate our entrepreneurs crossing the border to trade, the decision was made on the application of standards. Such decisions were taken not only in the field of standardization and Metrology, they were also adopted in the field of education, health and other areas," – said the leader of the militants "DNR" Alexander Zakharchenko.
According to Zakharchenko, for this will not spend money from the budget, because "manufacturers are rebuilt to the standards of the Russian Federation".
We will remind, earlier in Avdeevka completely stopped coke plant. Director reported that due to shelling and the associated damage at the plant ceased in sufficient quantity to flow electricity, and because of this I had to resort to emergency measures. Subsequently stopped the last line of the power supply, which resulted in a total plant shutdown.
Comments
comments