Turchinov does not trust the national currency and moved their money to half a million currency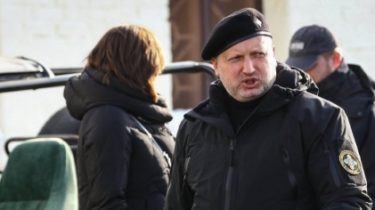 Turchinov does not trust the national currency and moved their money to half a million currency
© UNIAN
The family of the Secretary of the NSDC holds 800 thousand currency on Deposit and in cash.
Secretary of the national security Council and defense of Ukraine Oleksandr Turchynov, who should know a lot more ordinary Ukrainians, after all, has access to state secrets, I am sure in the near stabilization of the economy. He says that while is profitable to keep money in Bank deposits in the national currency. Now he prefers long-term deposits in us dollars.
About this Turchynov said in an interview Ліга.net.
"There was a time when it was profitable to hold deposits in local currency 2005, 2006, 2007. But when in 2008 the global financial crisis, the hryvnia has become to a greater extent than the dollar are prone to devaluation, so I transferred the deposits in dollars", – said Secretary of the NSDC.
Turchynov with his wife Anna hold accounts in the state "Oshchadbank" of almost 800 thousand in dollars and euros. Same number of thousands of currency held in cash. In UAH on Deposit – only 55 thousands of cash at home – 250 thousand UAH. Such data NSDC Secretary pointed out in his e-return for 2015.
"I think in the near future we will be able to stabilize the economy and again become profitable to keep savings in local currency. And I'm happy to translate their deposits. It's not "trust" or "trust". If it is an operational account, they must be in local currency, because the loss on conversion does not justify itself. For example, when I get paid, I'm not running to the nearest kiosk to redeem. If it's long-term deposits, it is clear that in case of any spikes you will not be able to remove them or convert. Therefore, for long-term deposits I still would recommend to use the dollars," explained Turchynov, why not keep all the deposits in the national currency.
We will remind, Turchynov's wife wants to take part in a TV show on the ice.
Comments
comments