Budget airline Wizz Air made its first flight from Kiev to the capital of Slovakia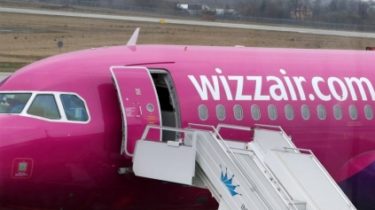 Budget airline Wizz Air made its first flight from Kiev to the capital of Slovakia
Now to fly you to Bratislava for 829 UAH.
Hungarian budget airline Wizz Air started flights on the route Kiev—Bratislava.
The first flight started on December 17 at 07:18 (06:55 scheduled) from Zhulyany airport, reports DTN.
See also: the low-cost carrier Wizz Air opens in 2017, two areas of Kiev
In Bratislava, the aircraft landed at 07:38. The return flight started at 08:30 local time, the arrival time in Kiev is 10:55.
So, the flights on the specified route will be carried out twice a week — on Tuesdays and Saturdays. Soon the frequency of flights will increase to four times a week.
Interestingly, the lowest ticket price will be UAH 829 in the case if you buy it in advance. If you buy tickets now with the date until the end of December, the price is 1669 UAH and over.
We will remind, in may 2016, it became known that asat airlines will-the low-cost carrier Wizz Air has expressed a desire to return to the Ukrainian market.
On the eve reported that the Hungarian airline Wizz Air increases fleet of aircraft in Kiev, will open flights from Kiev to Copenhagen and Nuremberg. Flights will be opened from August 2017.
Comments
comments