Natspolitsiya will purchase the Mitsubishi almost a billion hryvnia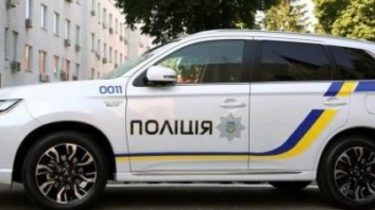 Natspolitsiya will purchase the Mitsubishi almost a billion hryvnia
© autoconsulting.com.ua
Police buy 635 machines.
On December 16 the national police of Ukraine signed an agreement on the purchase of cars.
According to information published on the website of public procurement Prozorro, the agreement provides for the acquisition of 635 vehicles in the amount of 959 441 686,65 hryvnia. Price of one machine will be more than 1,510 million.
It will be cars of special purpose with a hybrid power plant Mitsubishi Outlander PHEV". The supplier is obliged to deliver cars in Ukraine within 252 days from the date of conclusion of the contract.
The sole member and, accordingly, the tender winner is OOO "NIKO DIAMANT".
The company "Niko Diamant" is a "Niko", which is a major importer of automobiles.
According to the project "Nashi Groshi", owner of the company through the LLC AMC "Chown Capital" is a native of Chernivtsi Vladimir Hnatyshyn. It is noted that he was previously a business partner of the current Minister of justice Pavel Petrenko, one of the closest associates of the leader of "popular front" Arseniy Yatsenyuk. Hnatyshyn was also a classmate of Alex Bourbaki – brother member of the faction "popular front" in the Parliament Maxim Bourbaki. Brother Gnatishin – Valentin, in the early 90's was a business partner of Yatsenyuk. One of the leaders of the "popular front" is, interior Minister Arsen Avakov.
Comments
comments