Okhendovsky hopes that the case against him closed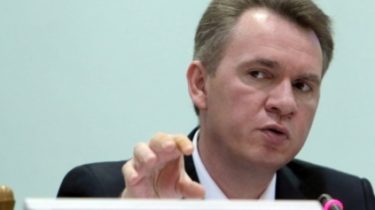 Okhendovsky hopes that the case against him closed
© UNIAN
The CEC is not going to leave Ukraine.
CEC Chairman Mikhail ohendovsky said petition for closure of criminal proceedings against him because of the "worthlessness handwriting examination".
It is reported BBC Ukraine.
"I hope for a quick consideration of this petition on a pretrial investigation," – said Okhendovsky. He argues that it has enough arguments to refute all of the allegations contained in the notice.
The CEC Chairman says that during the interrogation he and his defenders managed to deny all the factual circumstances underlying the notice of suspicion. For example, the lawyers allegedly failed to prove "the futility of handwriting examination".
Okhendovsky said that it was not going to leave Ukraine and is interested in cooperating with the investigation.
See also: no, I have not addressed. Okhendovsky said that he was not asked to "drag" Onishchenko deputies
Earlier, the NAB reported that it has collected enough evidence to declare the head of the CEC Michael Okhendovsky suspicion in illegal receipt of funds from the "black funds" of the Party of regions.
Earlier it was reported that a Specialized anti-corruption Prosecutor's office checks the four possible receipt of funds from the "black funds" of the Party of regions, Chairman of the CEC Mikhail Okhendovsky. Then the head of SAP Nazar Golodnitsky stated, provided that in the NAB Viktor Clap the documents we are talking about granting by the subject A. funds for reimbursement of costs associated with a trip abroad as a member of the CEC.
On the evening of 13 December Okhendovsky handed a notice of suspicion. The suspicion was handed over at the airport "Borispol", where the head of the CEC arrived from Kyrgyzstan, after observation of the elections and the referendum.
Mikhail Okhendovsky in a good mood, was released after being questioned at NABOO
TSN. 19:30
December 15, 20:55
Add to favourites
Okhendovsky accused of receiving bribes from the former ruling party of not less than 16.5 thousand dollars. The detectives NAB claim that the signature in the Ledger of the Party of regions is perennial to the head of the CEC. After questioning Okhendovsky told reporters that the autograph is not his. And he even said that he recorded a statement about the closure of the case.
Comments
comments