In the Netherlands, the government approved the bill on ratification of the Association Agreement EU-Ukraine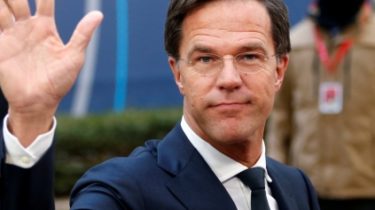 In the Netherlands, the government approved the bill on ratification of the Association Agreement EU-Ukraine
© Reuters
Now a word for the Dutch Parliament.
On Friday, December 16, the Dutch government approved the bill on ratification of the Association Agreement between Ukraine and the EU.
About this reports Deutsche Welle.
"We believe it is necessary to ratify the agreement," said Dutch Prime Minister mark Rutte.
Now the bill must be approved by the House of representatives and the Senate of the Netherlands. But Rutte said he's not convinced that the Association Agreement EU-Ukraine will be able to ratify before the parliamentary election, scheduled for March 15, 2017.
Earlier, in the Netherlands threatened to refuse to ratify the Association Agreement between Ukraine and the EU. One of the requirements of the EU must declare that the Association agreement with Ukraine does not mean additional obligations or security of a financial nature. The Netherlands also need to recognize that the agreement will provide the Ukrainians the right to freely live and work in the EU. One of the most controversial points – and he still is not agreed, concerns the possible membership of Ukraine in EU.
After that, the EU leaders agreed with the requirements of the Netherlands concerning the Association Agreement with Ukraine. However, even this is no guarantee that the Parliament will ratify the Agreement.
The European Union extended sanctions against Russia and made concessions to the Netherlands
TSN. Wounds
16 Dec, 13:16
Add to favourites
The leaders of the European Union decided to extend sanctions against Russia for another six months. This decision was taken at the EU summit until late in the night continued in Brussels. The European Union agreed with the ultimatum of the Netherlands, which threatened to block the Agreement on Association of Ukraine with the EU.
Comments
comments