In the US, the FBI has supported the CIA about the Russian intervention in elections in the United States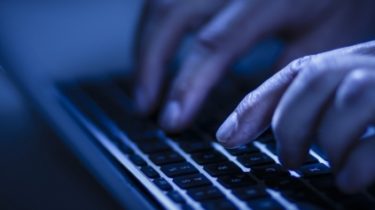 In the US, the FBI has supported the CIA about the Russian intervention in elections in the United States
© Getty Images
In the services unanimously came to the opinion regarding "the scope, nature and objectives of Russian interference" in the election campaign.
The head of the FBI James Comey and Director of National intelligence James Clapper endorsed the statements made by the CIA that Russia influenced the outcome of the US election, to help Donald Trump win.
This writes the Ukrainian service of the BBC.
CIA chief John Brennan met with Komi and Klepper. They unanimously came to the conclusion regarding the "scope, nature and goals of Russian interference" in the election campaign.
"The three of us agreed that our Department, like others, needs to focus on conduct a thorough investigation of this matter on behalf of President Obama, which is the head of the N. I.", – stated in the letter of Mr. Brennan to the CIA.
See also: Obama and Putin tete-a-tete discussed hacker attacks: the US is preparing a response to intervention in elections
We will remind, earlier Obama ordered the intelligence community to prepare a report on Russia's intervention in the U.S. presidential election.
Previously, the CIA said that Russia is deliberately carried out attacks during the election race, to help Donald Trump win the election, not in order to undermine the credibility of the electoral process of the country. In the investigation established the identity of those who were closely associated with the Russian government and WikiLeaks leaked thousands of messages of Democrats, including mail to the Chairman of the election campaign of Hillary Clinton.
Obama said that the U.S. will meet Russia for hacker attack during the presidential campaign
TSN. 19:30
16 Dec, 20:51
Add to favourites
The White House said that he had personally spoken on this subject with Putin. Now warns that some of the countermeasures will be known to the public, but some will remain a secret. Previously, the CIA said that Russia for its attacks tried to change the course of the presidential race in favor of Republican Donald trump.
Comments
comments