– Planned attack, not a provocation. The volunteer commented on the arc Svetlodarsk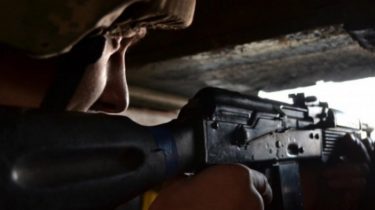 – Planned attack, not a provocation. The volunteer commented on the arc Svetlodarsk
© UNIAN
In his words, "a firestorm was like in 2014-2015".
The actions of the militants on the arc Svetlodarsk in the area of ATO was a planned attack, not a provocation, said the volunteer, project coordinator of "Stop the Terror" Simon Kubakaev in your Facebook.
"The breakthrough that they made, not like a provocation, it was a well-planned plan of attack. The positions were customized armored vehicles of the enemy, he prepared to attack, trying to hide behind art fire, attempts were made breakthroughs that failed", – the volunteer wrote.
In his words, "a firestorm was like in 2014-2015".
According to operational information became known that the units of the 7th brigade of the rebels were supported by military personnel of the Russian Federation.
"I want to note that the enemy not only did not comply with the Minsk-2, he is also trying to grab territory that didn't belong. According to the Minsk agreements, the positions where the enemy is, needs to be under control of Ukraine", – wrote Kabakov.
Recall that the Ukrainian military for Sunday, December 18, kept the defense Svetlodarsk arc occupied near debaltseve, in the area of ATO in the Donbas, and repulsed a massive attack of militants. Also in response to enemy attacks were forced to take the positions of the militants so as not to incur large losses.
The enemy was forced to retreat, leaving at the same military assets and equipment of Russian production. According to intelligence reports, the enemy's losses amounted to at least 25 people were killed and 30 wounded.
Comments
comments