The EU has provided support to Ukraine 600 million euros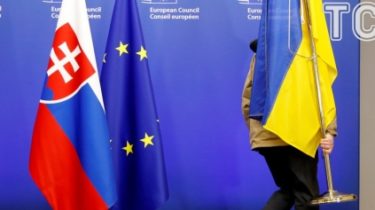 The EU has provided support to Ukraine 600 million euros
© Reuters
We are talking about programs of support of small and medium-sized businesses, as well as the development of higher education.
The European investment Bank and the European Commission signed an agreement on granting Ukraine financial assistance in the amount of 600 million euros. Tranche will be implemented in the framework of support package, which amounts to 3 billion euros. This is stated in the press service of European investment Bank.
The money will be used to support higher education and energy efficiency (EUR 120 million), the modernization of the railway (150 million euros), the infrastructure modernization of the agricultural company "NIBULON" (71 million euros) and support the capitalization of small and medium enterprises (260 million euros).
In addition, Ukraine and the EU signed an agreement on granting Ukraine 52,5 million euros for the reform of the judicial system. Also, the EU will provide Ukraine with 104 million euros for the reform of the civil service and 365 million euros for the cross-border cooperation programme.
Earlier, the EU called the successful completion of the criteria for liberalization of visa regime in the difficult conditions of the conflict in Eastern Ukraine and the illegal annexation of Crimea. Also, the EU noted anti-corruption activities and steps to strengthen democracy and the rule of law.
Comments
comments