Will give the "Privat 24" to the state. Gontareva told about the situation with the software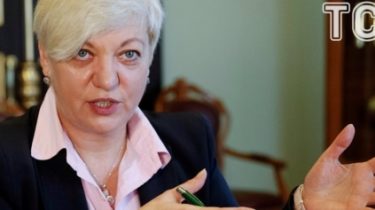 Will give the "Privat 24" to the state. Gontareva told about the situation with the software
Valeria Gontareva© Reuters
Gontareva advised to pay attention to the banking program of other financial institutions.
The team is now the National Bank of Ukraine and Deposit guarantee Fund (over 100 people) located in the river, at the main office of PrivatBank. They, in particular, determine who owns the rights of ownership to all programs and software.
See also: What will happen to the money of Ukrainians in the nationalized "PrivatBank". The responses from the Ministry of Finance and the NBU
This was announced by the head of the NBU Valeria Gontareva at a press conference.
She noted that while he could not comment on the situation regarding the programme "Privat 24" – whether it belongs to the shareholders and can be nationalized as the property of the Bank.
Gontareva advised to pay attention to banking programs in other institutions, noting that it was just a marketing ploy to call the "Privat 24" the best program.
Yesterday, on December 18, the government supported the proposal of the National Bank and the financial stability Board on the transition of the PJSC "PrivatBank" in the absolute state property. It is expected that the Ministry of Finance of Ukraine will become the owner of 100% of shares of "PrivatBank". It ensures smooth functioning of the institution and preserve the funds of its clients.
Comments
comments