Danyluk admitted that "PrivatBank" and "Oschadbank" can combine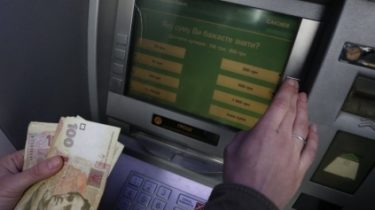 Danyluk admitted that "PrivatBank" and "Oschadbank" can combine
Privat© UNIAN
The Minister argues that analysts had considered the possibility.
The Minister of Finance of Ukraine Alexander danyluk said that does not preclude the enterprises nationalized PrivatBank with the "Oschadbank".
In the channel 24 journalist Sonia Koshkina asked the Minister, whether or not it duplicated the functions of the two banks. Danyluk said that the functions of the "PrivatBank" and "Oshchadbank" is not quite the same, but did not rule out the possibility of merging them.
See also: danyluk says that a decision on PrivatBank adopted unanimously
"I do not exclude the possibility of unification… Such a model was considered in the past, before. As you know, that analysts were prescribed as such a possibility a few months ago," he said.
The Minister noted that it is necessary to weigh all "pros" and "cons" of this process and added that now we need to focus on "PrivatBank".
We will remind, in the evening of 18 December , the government of Ukraine adopted a decision on nationalization of "PrivatBank". It is assumed that the state represented by the Ministry of Finance of Ukraine will become the owner of 100% shares of the Bank. It ensures the smooth functioning of the institution and preserve the funds of its clients.
"PrivatBank" will be headed by former Finance Minister and one of the top managers in the 1990-ies Oleksandr Shlapak.
Details on how will work the "PrivatBank" in the coming days and what will happen to the money of Ukrainians, read on TSN.ia this link.
The Ministry of Finance told what to expect depositors of PrivatBank
TSN. 16:45
Yesterday, 17:42
Add to favourites
Currently, the Bank works in the usual way, say in the Ministry of Finance. Only for legal persons stopped for a day. But it is explain technical points. But the citizens will not have problems with access to funds: salaries, pensions, scholarships – will receive traffic. Even the Ministry of Finance, says danyluk, henceforth salary would get in PrivatBank.
Comments
comments