The Antimonopoly Committee has obliged the city Council to resume the "night sale" of alcohol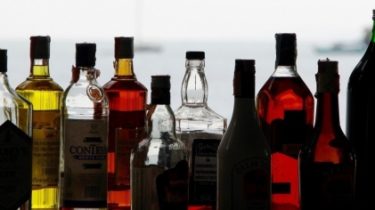 The Antimonopoly Committee has obliged the city Council to resume the "night sale" of alcohol
© pixabay.com
To do this, give the city Council a month.
The Kyiv regional territorial office of Antimonopoly Committee of Ukraine accepted the decision of the city Council to ban the sale of alcohol is illegal.
So, the AMC can oblige the city Council to reverse this decision within one month, misleading on the official website of the Kyiv regional territorial office of AMKU in Facebook.
The respective decision, the administrative Board adopted on Tuesday, December 20, the results of open voting.
See also: Morning drinking is even worse. As the Network has responded to the prohibition of night sale of alcohol in Kiev
"Today admincore Kiev regional terodiline recognized the actions of the city Council decision No. 19/1024 of September 22, 2016 "On restriction of sale of alcoholic, low alcohol beverages in the stationary trade objects on the territory of Kiev from 23:00 to 10:00" breaking the law "On protection of economic competition" and ordered the city Council within a month to cancel this decision" — said in turn, Alexei Khmel, head of the Kiev branch of the AMC.
Read also: In Russia the number of victims of poisoning "Hawthorn" has reached fifty people – media
At the same time noted that the city Council has the right to appeal the decision of the AMC within 2 months.
We will remind, on September 22, the Kyiv city Council has limited the sale of alcoholic and low alcohol beverages in the capital at night, namely between 22:00 and 10:00. The deputies also instructed the Department of industry and enterprise development to bring this decision to the attention of the entrepreneurs and store owners.
Comments
comments