The competition for the position of head of the Odessa region has won the Director of the printing plant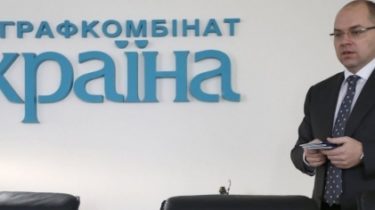 The competition for the position of head of the Odessa region has won the Director of the printing plant
After three stages he scored the most points.
The competition for the position of Governor of the Odessa region has won Director of the state enterprise "Printing plant "Ukraina" for production of securities" Maxim Stepanov.
After three stages he scored the most points, reports "Duma".
It is noted that Maxim Stepanov was born on 18 August 1975 in Skovorodino Amur region. In 1998 he graduated from Donetsk state medical University. Maxim Gorky, in 2004 – Kyiv national economic University, specialty "international Economics".
See also: Georgian troops. Officials who tried to change Ukraine
In 1990-1992 worked as an orderly in the hospital.
From 1998 to 1999 – Executive Director of AOZT "Energoservice at".
From 1999 to 2001 he held the position of Deputy General Director of SC "Trading house" Gas of Ukraine "NAK" Naftogaz Ukraine ".
From 2001 to 2003 – Deputy General Director of JSC "Industrial-financial company" Veche ".
In 2003-2004 he worked in the State tax administration of Ukraine, was Deputy Chairman of the STA.
In 2004-2008 – Chairman of the Board of Directors of "the Republican legal Union".
Since 2008 and until spring 2010 Maxim Stepanov occupied the position of first Deputy Chairman of the Odessa regional state administration Nikolay Serdyuk. After coming to power of Viktor Yanukovych was dismissed. In December 2011, Stepanova was appointed as the Director of "Ukraine".
Recall, November 7, Saakashvili announced his resignation. He stressed that President of Ukraine Petro Poroshenko does not adhere to their promises and the presidential Administration is promoting in place of heads of district administrations of the old corrupt. On November 11 he gathered in Kiev a press-conference and announced the creation of his party.
Comments
comments