The people withdrew from ATMs of "PrivatBank" for the day at least 2 billion UAH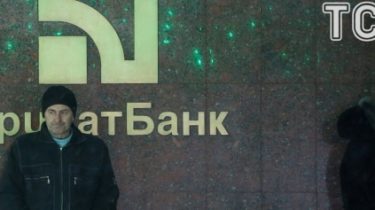 The people withdrew from ATMs of "PrivatBank" for the day at least 2 billion UAH
© Reuters
The NBU is waiting for data from other financial institutions.
Monday, December 19, at ATMs nationalized "PrivatBank" was filmed 2 billion UAH, which is higher than usual days.
This was stated by Ekaterina Rozhkova Deputy head of the NBU.
According to her, the data already received, but expected soon information from other networks of banks, which also issued money "PrivatBank".
Rozhkov also added that the system "Privat24" works in a usual mode, but "there are a number of technical complications."
"80% – term deposits, so the early termination is not expected. The payment system, the supermarkets know that this period must end here. All are working to transition quickly ended," – said the Deputy Chairman of the national Bank, commenting on the question about the outflow of deposits.
In turn, Deputy Chairman of the national Bank Oleg Churiy noted that "PrivatBank" receives "large income on Bank accounts" than kompensiruet withdrawals from ATMs.
Comments
comments