Onishchenko said when I get back to Ukraine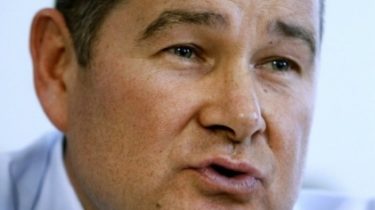 Onishchenko said when I get back to Ukraine
© UNIAN
Now the MP is in Germany.
Odious people's Deputy, the fugitive Alexander Onishchenko said that he is ready to return to Ukraine, subject to the closing of the criminal case against him. About it the correspondent of "Radio Svoboda" Mikhail Shtekel in his Twitter.
See also: This "series" has got to stop. The case of the scandalous "records" Onishchenko can close
According to Onishchenko, he is now in Germany, where the trial in his case. The Deputy claims that his clock guard of the European police.
The MP, who is suspected in gas fraud, denies the information about his Russian citizenship, and claims that it "invented SBU".
See also: U.S. justice Department won't meet with the Deputy-runaway Onishchenko
"I don't have Russian citizenship. It came up with SBU. I am now in Germany, where the trial on my case," – said the MP is a fugitive.
Recall that Onishchenko is suspected of organizing schemes for the theft of public funds amounting to about 3 billion during the extraction and sale of natural gas within the framework of joint operation agreements with PJSC "Ukrgazvydobuvannya".
As you know, December 6, Onishchenko for the first time issued a record with "dirt", where supposedly recorded his interview with Oles Dovgy, who plays the role of mediator between Onischenko and Ukraine's President Petro Poroshenko.
Subsequently, the people's Deputy, the fugitive had claimed that he had given these records to US intelligence. However, the administration of the President's statements regarding the "compromising" on the head of state calls do not correspond to reality.
In Parliament want to investigate revelations Onishchenko
TSN. 16:45
19 Dec, 18:06
Add to favourites
The leader of the faction of the popular front Maxim Bourbaki says he does not accept statements that check "films Onishchenko" may not be effective. After escaping to the UK MP Onishchenko accused the current political elite of Ukraine that the parliamentary seats, and the vote in the Verkhovna Rada sold, and the campaign for the overthrow of the former Prime Minister Yatsenyuk has been spent $ 30 million.
Comments
comments