Dubilet explained the origin of the "mysterious holes" in "PrivatBank"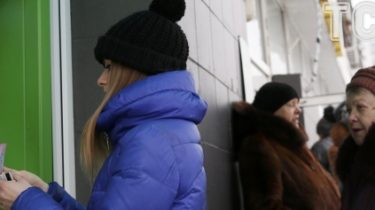 Dubilet explained the origin of the "mysterious holes" in "PrivatBank"
Privat© Reuters
The reason for this situation, the banker believes the change in accounting policy Anzbank
Former Chairman of the Board of PrivatBank Alexander Dubilet in comments TSN explained how a "mythical black holes" referred to by the head of the NBU Valery Gontareva.
The head of the financial regulator claimed that the shortage of capital "PrivatBank" has increased to 148 billion, and liquidity of the Bank decreased. In turn Dubilet said that the financial institution is working fine, so far, the NBU did not stop to take account of the collateral.
See also: Ex-the Board of "PrivatBank" has accused the NBU in the destruction of financial institutions
"The Bank worked fine. And was able to work on. Mythical holes are all the results of accounting policies "of the national Bank". Which no longer take account of those pledges that we had, and which were taken into account", – said Dubilet.
As an example, he cited the example of the enterprise, the cost of which is estimated at 6 billion.
"There is already a company 75% owned by a single shareholder or group of shareholders, 25% owned by the state. If earlier the company, which is estimated at 6 billion, it could be pledged, but today it is not the collateral," – said the former head of the Board of "PrivatBank".
In particular, we are Talking about the stadium "Dnepr-arena", the collateral value of which is now recognized as a zero.
"When, for example, "Dnepr-arena", based on the fact that today it is impossible to sell, is recognized as the guarantee to zero. But this is not so. And it was not always so," he said, adding that zero to recognize the cost of such construction – is simply unrealistic.
We will remind, the decision on nationalization of one of the largest Ukrainian banks received on Sunday, December 18. The state now owns all 100% shares. She is represented by the Ministry of Finance guarantees the safety of customer funds. For their protection the President of Ukraine Petro Poroshenko has submitted to Parliament a draft law on additional guarantees to depositors "PrivatBank".
On 20 December the Verkhovna Rada adopted the law, which guarantees depositors "PrivatBank" 100% refund of the Deposit, as in "Oshchadbank" and does not limit UAH 200 thousand, as in other banks.
Comments
comments