In "PrivatBank" said that in some cases will be to declassify the tax accounts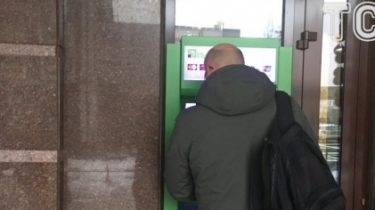 In "PrivatBank" said that in some cases will be to declassify the tax accounts
© Dnia
Ukrainians fear that the state Bank will give the authorities all the information regarding Bank accounts.
The last few days the Ukrainians activo discuss the issue, not "merge" does now state "PrivatBank" account information of its customers to the authorities, in particular, tax authorities and law enforcement agencies.
The answer to this question was given today, December 22, during a briefing in the river , the newly-appointed Chairman of the Board of "PrivatBank" Oleksandr Shlapak.
"Fears are not justified. Protection of personal data is not different from commercial Bank and state. Ask any banker, they have the same rights which we have and will have in the future. The response of the security forces, the tax authorities solely on the corresponding request, which suddenly will be associated with the criminal case", – said Shlapak.
See also: Ex-the Board of "PrivatBank" has accused the NBU in the destruction of financial institutions
We will remind, on the nationalization of "PrivatBank" became known late on Sunday evening, December 18. Wednesday, December 21, the financial institution officially became a state property. The Ministry of Finance bought "PrivatBank" Deposit guarantee Fund of natural persons for a symbolic one hryvnia.
The transition period lasted for 72 hours. Monday, December 19, the head of the NBU Valeria Gontareva said that "Privat" is classified as insolvent. According to her, the Bank's capital deficit was 116 billion UAH, and 97% of the corporate loan portfolio was distributed to companies related to shareholders. This "hole", the state plans to close the bond issue Treasury bonds. The first tranche of securities of 43 billion UAH will be released before the end of the year.
Comments
comments